Congratulations to the Carlisle Intermediate Mindset team and Erick Hernandez. The Mindset team placed 2nd overall at the Academic Rodeo. Erick Hernandez received a special recognition for Best Use of Accessories for his Kinder Critter. We are extremely proud of all who participated. Erick and the Mindset team will both receive their awards later this month at the Academic Rodeo Award Ceremony.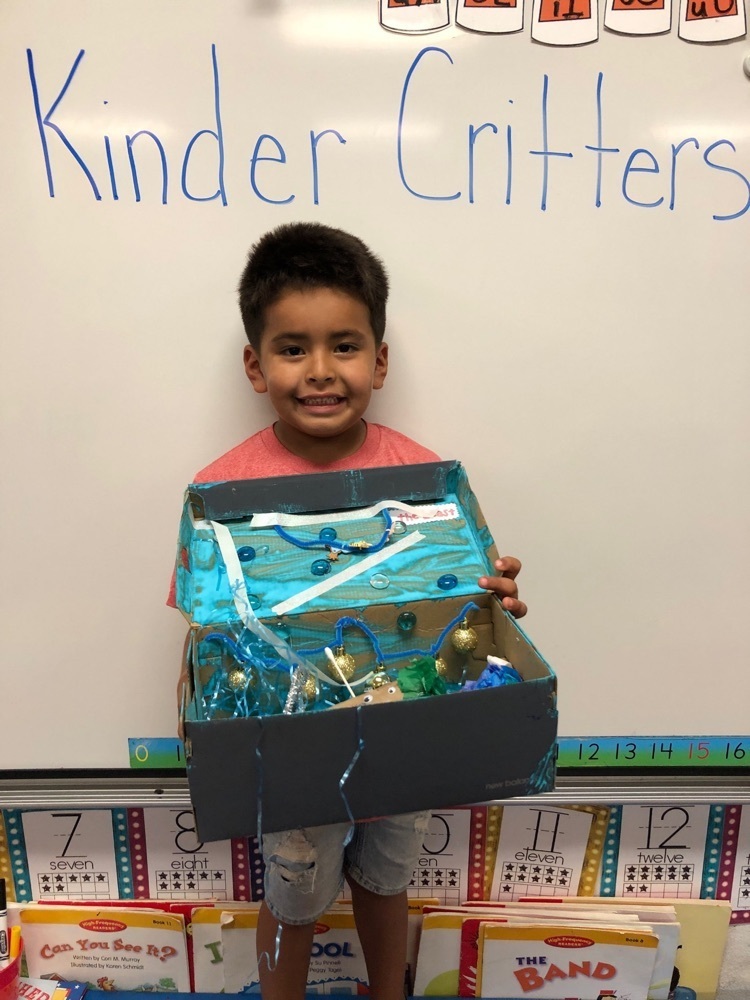 After monitoring the weather forecast all afternoon and evening, Carlisle ISD will have a 10:00 start to the school day tomorrow, February 1st, for the safety of our students and our staff members arriving at school. Buses will run two hours later than normal. If things change, updates will go out as quickly as possible through the Carlisle ISD Facebook page. Carlisle Administration

Announcement As you may have seen on social media and television, a Carlisle ISD administrator was arrested for failure to report a possible sexual assault as required by law. The incident occurred on the junior high campus and involved one student's conduct toward another. Student safety is of paramount importance. The offending student was disciplined according to the Student Code of Conduct, which included removal from CISD campuses and elimination of any threat to students. The District is cooperating fully with the investigation by law enforcement and is hopeful that with additional evidence and clarification the matter will be resolved expeditiously. Sincerely, Michael R Payne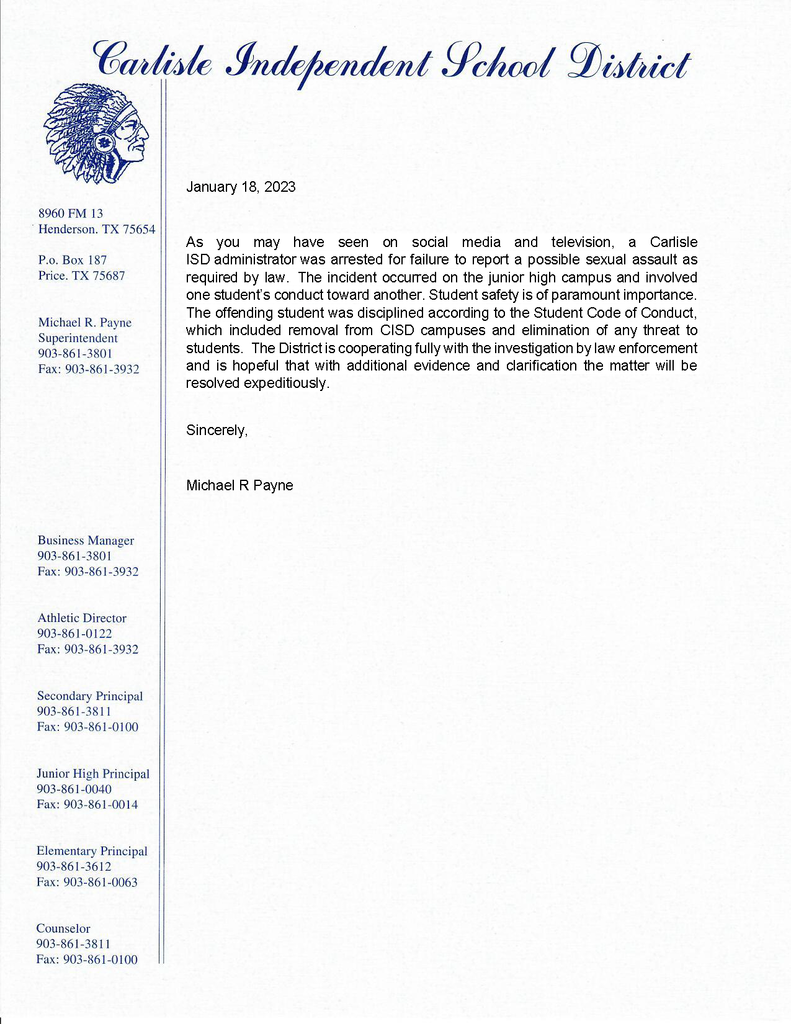 Important Announcement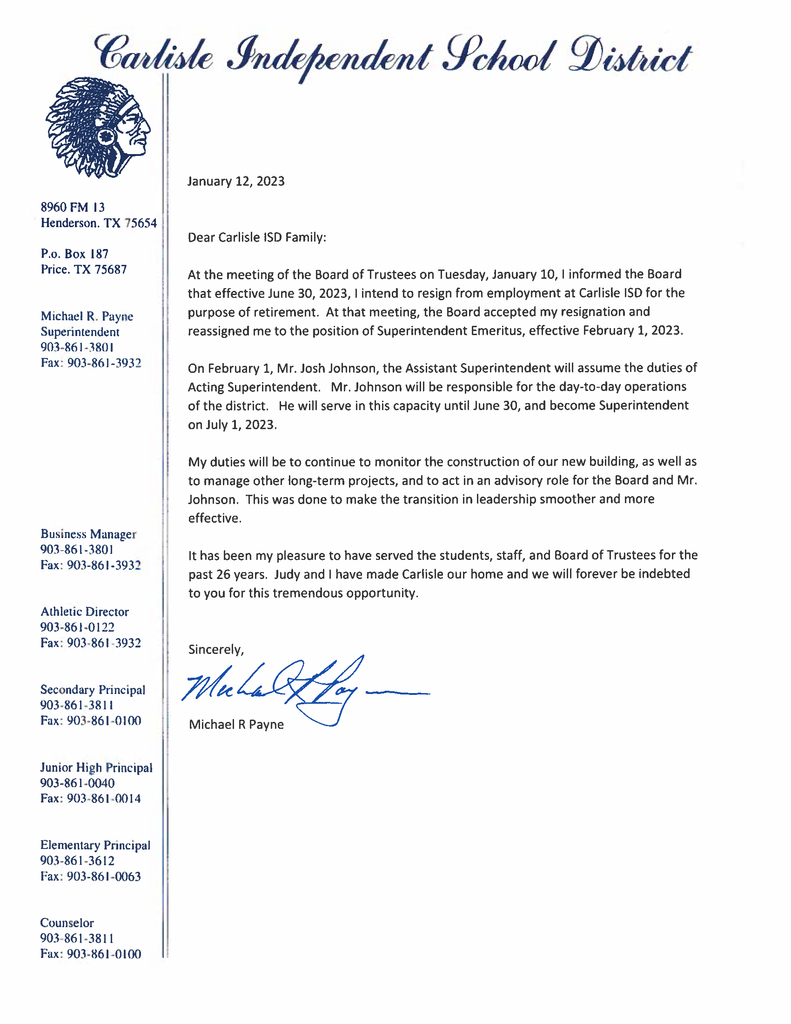 Coming Soon!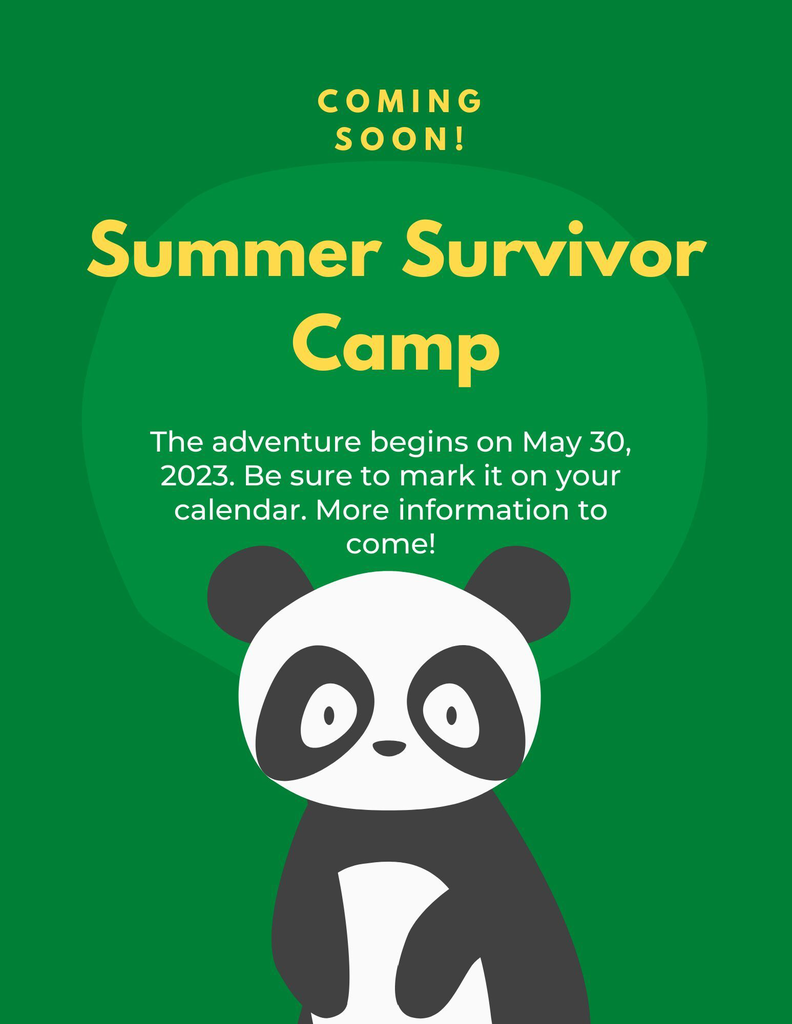 January Parent Newsletter
Christmas Break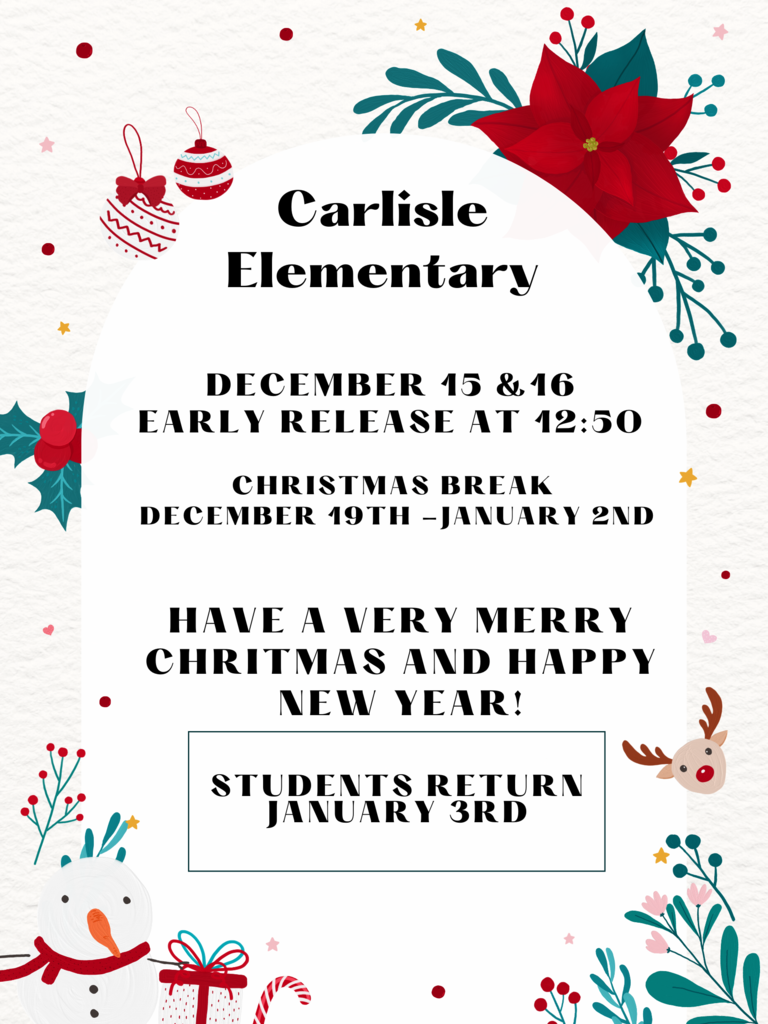 Students and Parents FAFSA Night will take place next Tuesday, November 15th starting at 5pm in the cafeteria. The FAFSA is a senior graduation requirement. This event is free and food will be catered by Edgar's Tacos. Students, please bring your Chromebook, FSA ID, and social security card or number Parents, please bring your FSA ID, 2021 Tax Returns, and social security card/driver's license (if applicable) If you have any questions, please contact Mr. Duncan at the high school at
duncant@carlisleisd.org
.

Mrs Way's third grade reading classes just finished 'The One and Only Ivan' novel study. Students loved the heartwarming story and characters.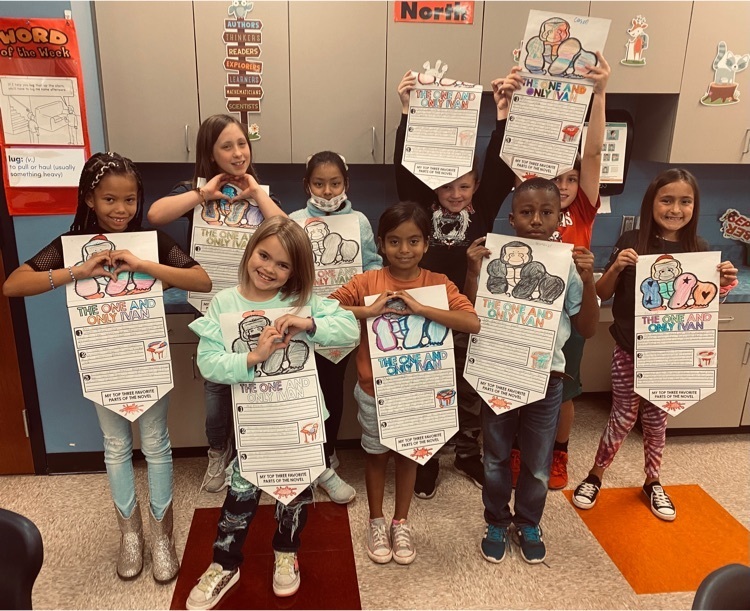 Carlisle FFA 2022-2023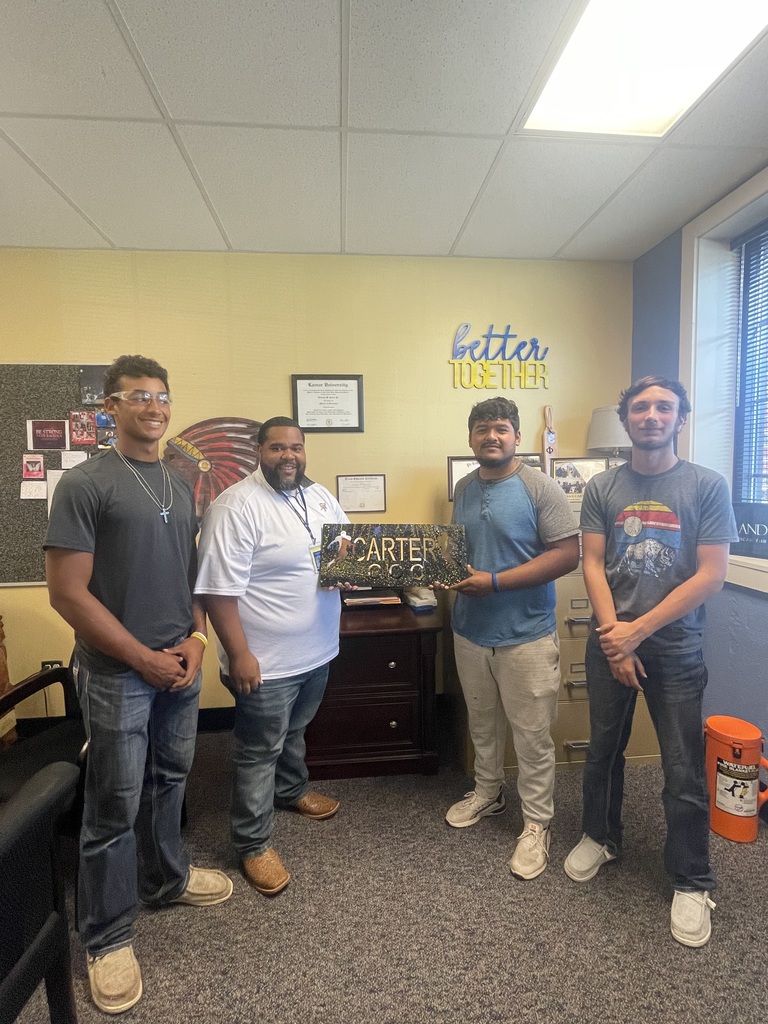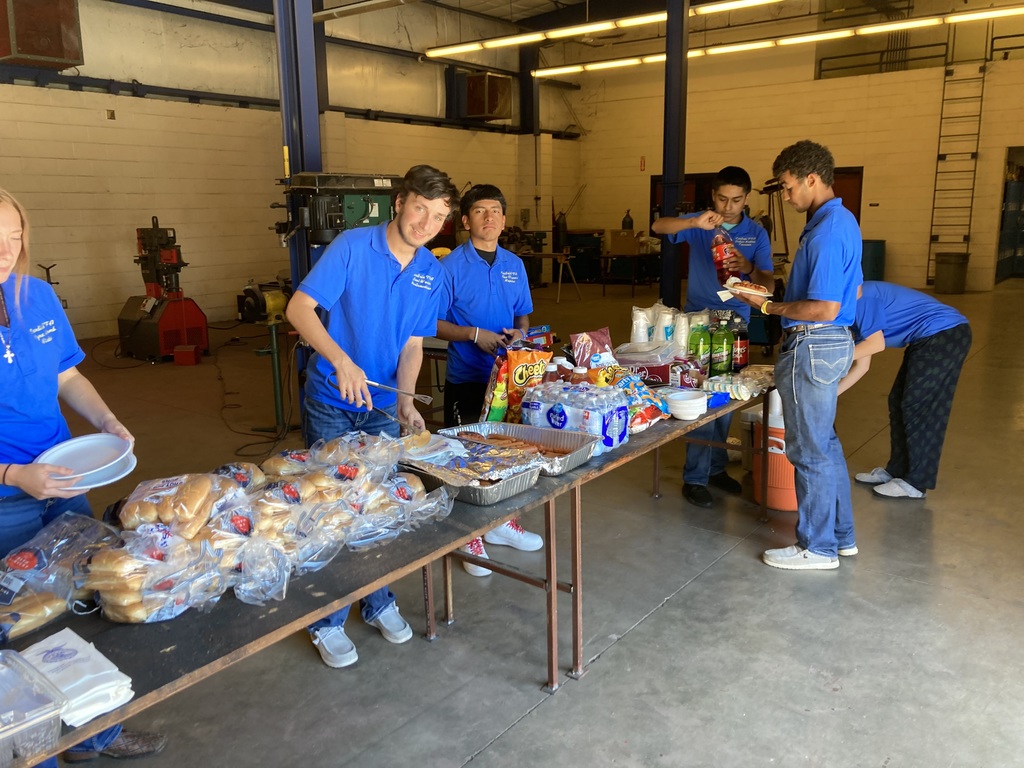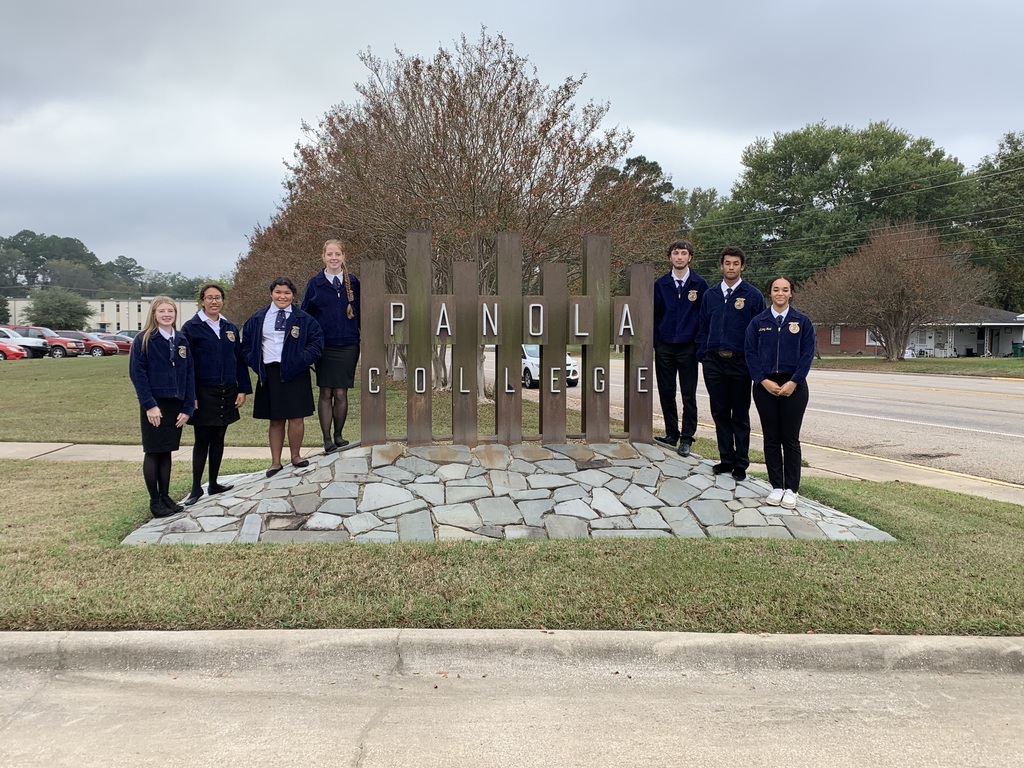 Carlisle Elementary GT Students
Fundraiser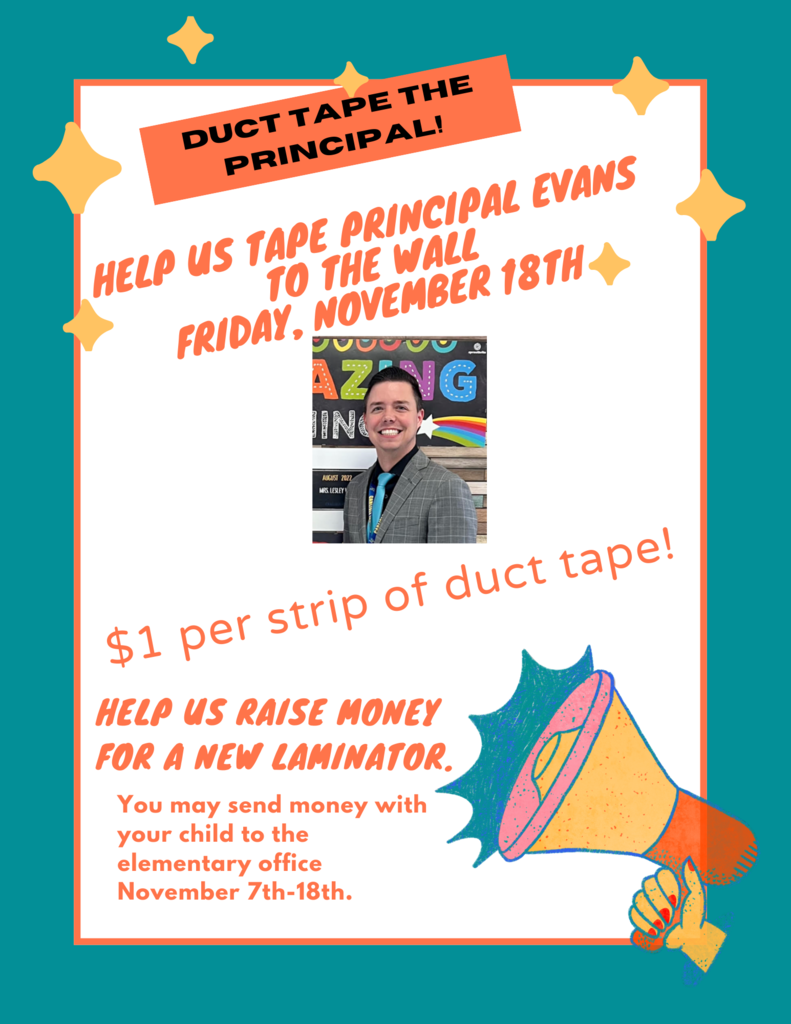 Carlisle Elementary Lost and Found!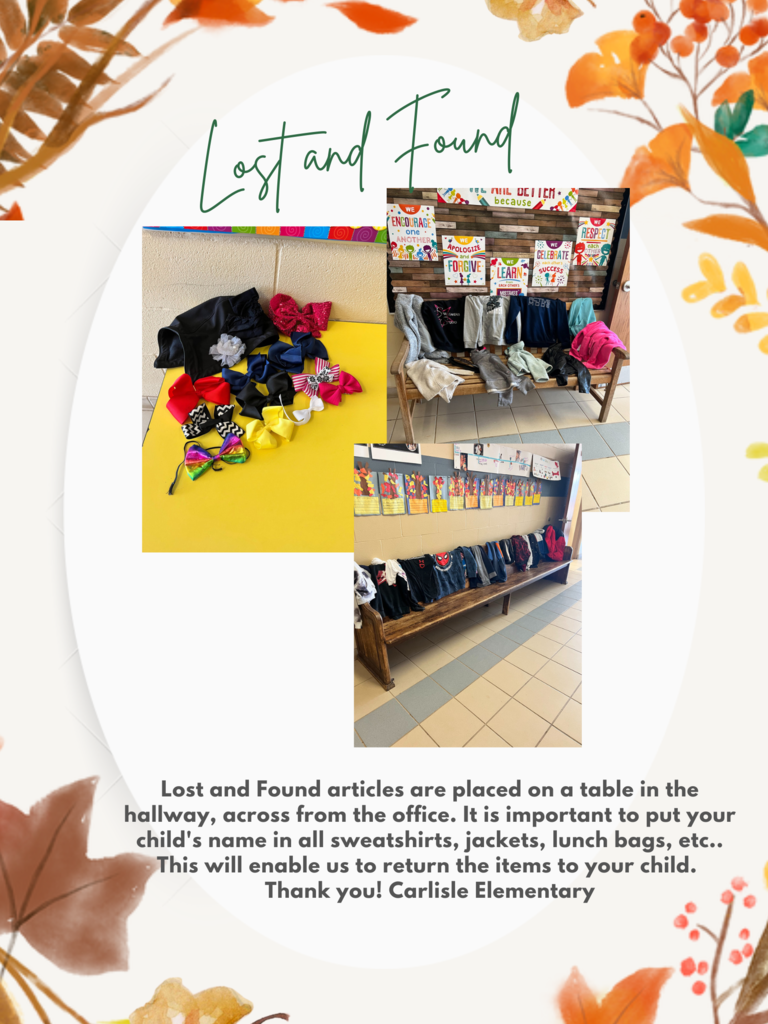 Carlisle Youth Basketball registration is open!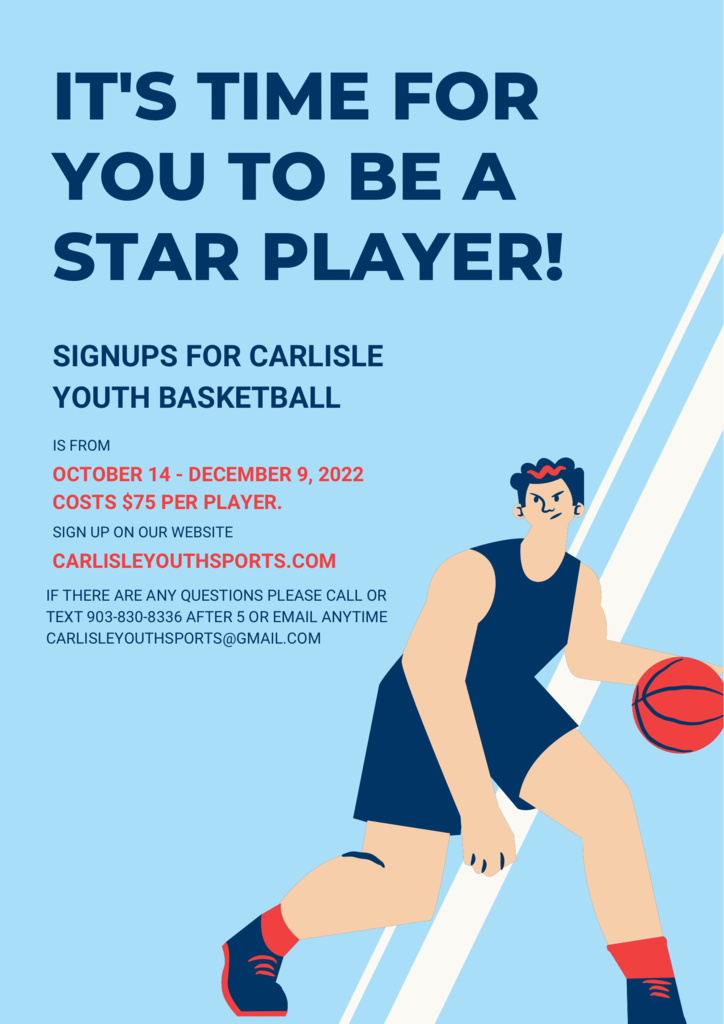 FAFSA Night
Carlisle Elementary Red Ribbon Week
Friday October 21, 2022 Early Dismissal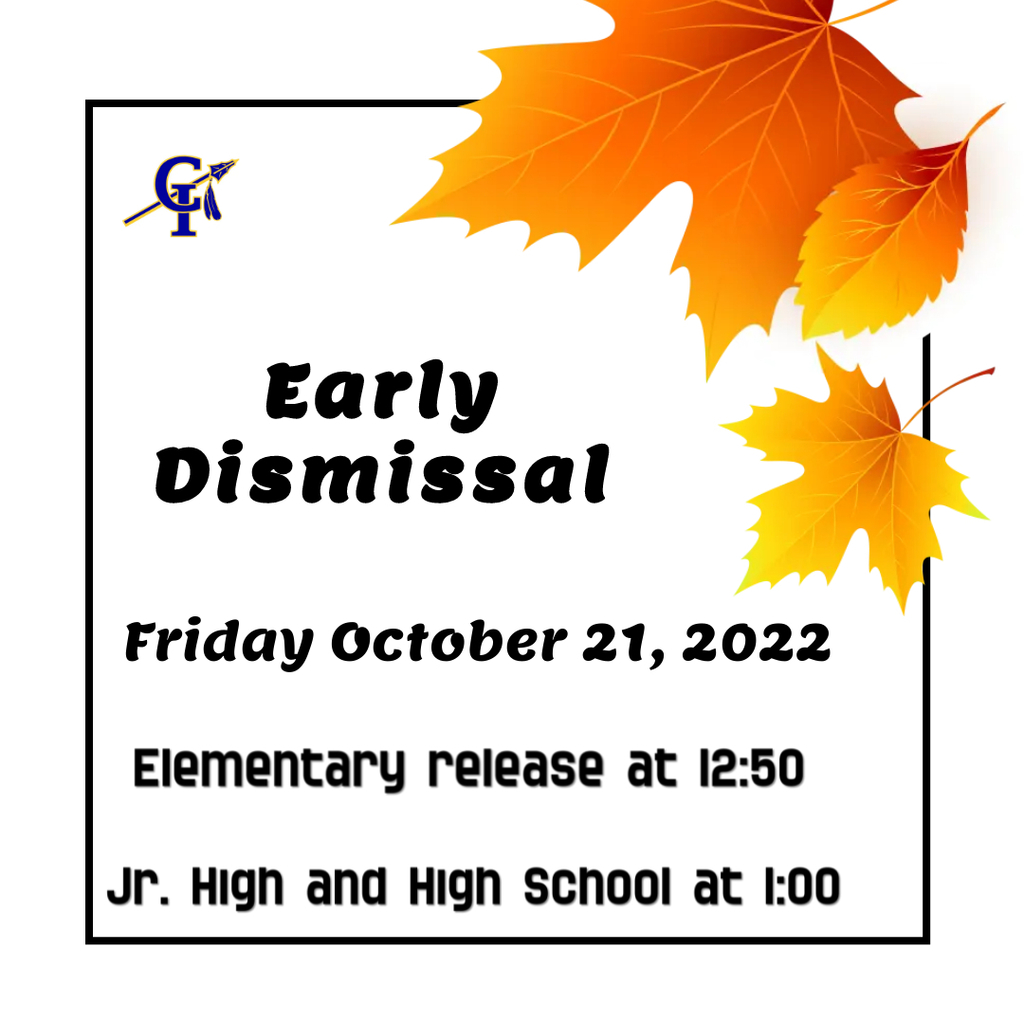 Bilingual Family Night

The kindergarten classes had a great time going to E-5 Family Farm and visiting the fire station to see all that they have learned during Fire Prevention Week in person. The students watched a presentation from the fire fighters, toured the fire truck and ambulance, and got to walk through the fire station.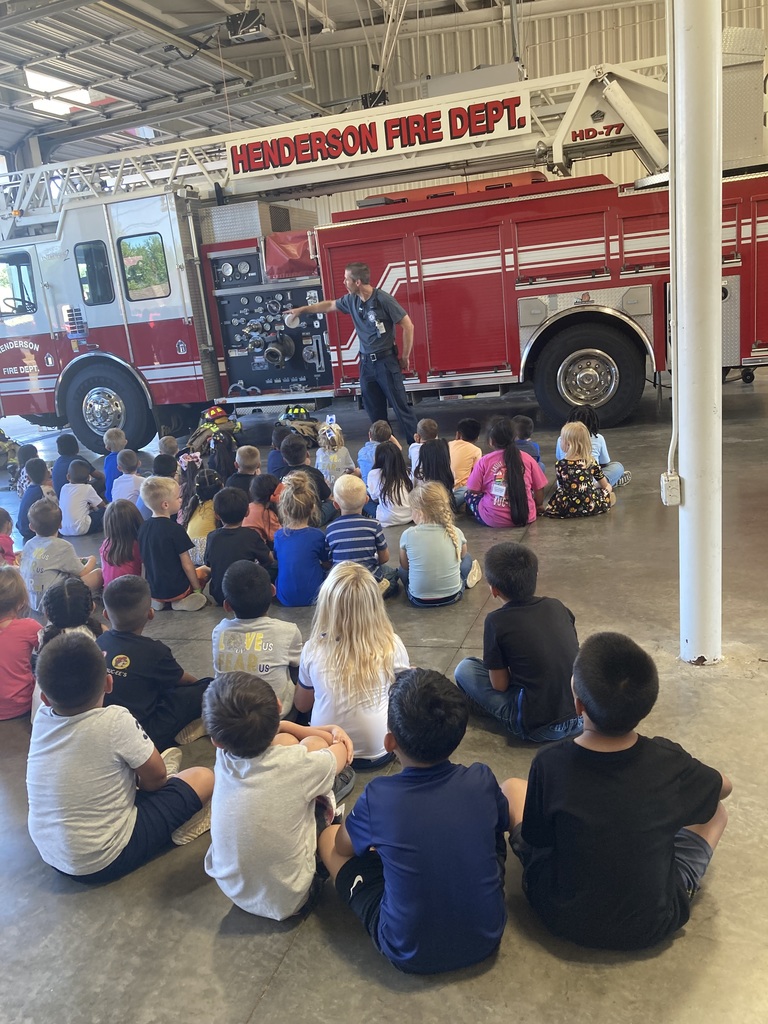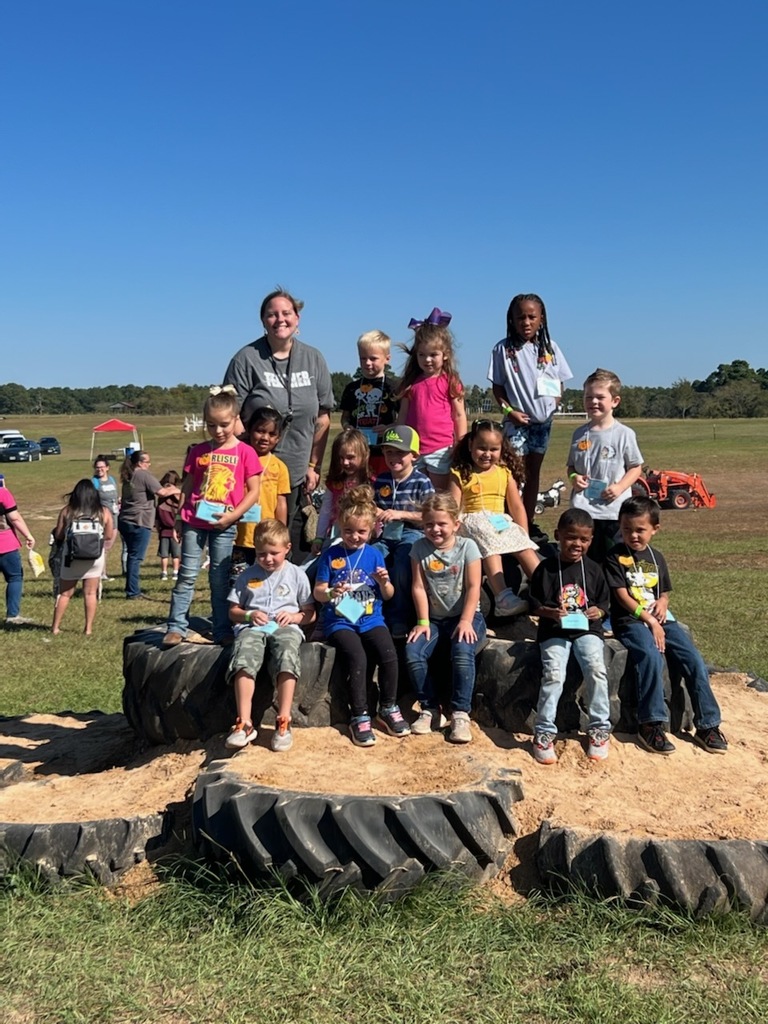 Free Parent Webinar "Charla de Padres" – Learn to Protect Kids Online Join us Monday, October 17 for this live 30-minute webinar. Learn to Protect Kids Online is open to parents and school staff. The webinar will be presented in English at 5:30 p.m. and in Spanish at 6:00 p.m. Register with the QR code or link. We hope you will join us for this informative webinar! Register (English) -
https://bit.ly/Oct17-530
Register (Spanish) -
https://bit.ly/Oct17-6PM