We are excited to announce that Kelli Bishop will be our new fifth grade science/social studies teacher and Tonya Davis will be our new fifth grade English Language Arts teacher. This is a positive move for our students and for our district! We are proud they are taking on this new journey!

Power to the campus has been restored. Classes will resume tomorrow on their normal schedule.

The Carlisle ISD campus is currently without power, with no estimated time of repair. School has been canceled for today.

Carlise Ag Mechanics students with their new Bayleigh Roller. Thanks to the Administrtation for this new piece of equipment.

Delivery Day Reminder Your fundraising orders are coming! Please pick up your products on Tuesday March 29th between 2:00 PM-3:00 PM. If your student's order is large, please be sure he/she has a ride home or someone comes to school to pick up the items! Call the elementary office if you have any questions (903-861-3612)

Head Start, Pre-K, and Kindergarten registration for the 2022-23 school year will be open from March 7th-11th.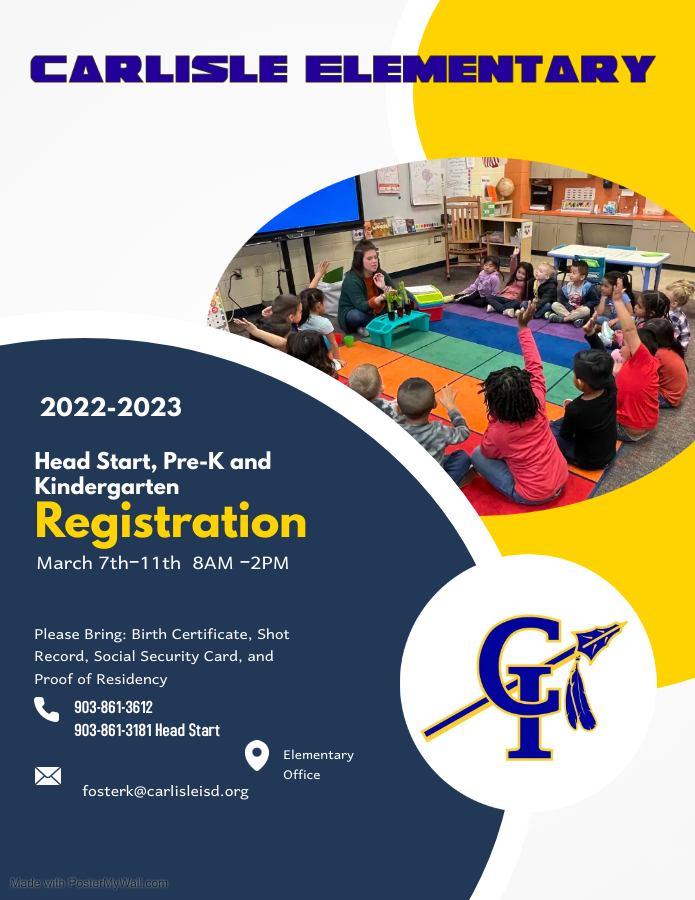 Third grade presented their space projects today!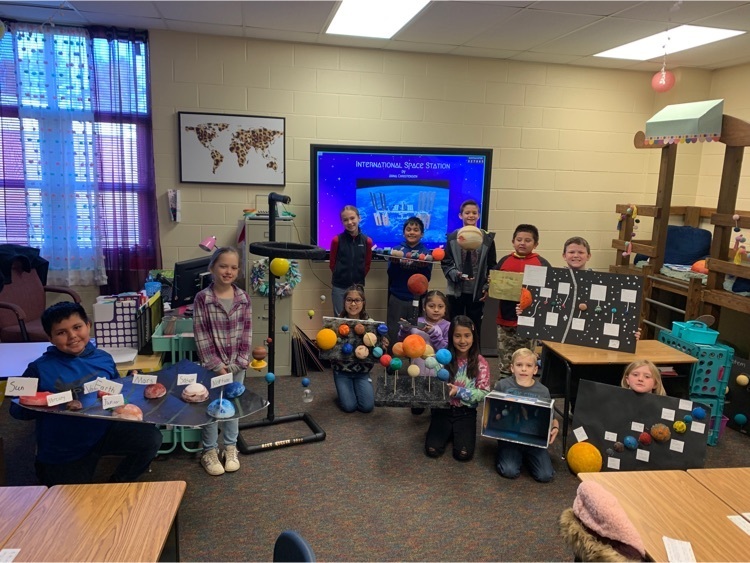 Carlisle Elementary, join us in celebrating Twosday!

Mrs. Loyola takes 6-12 to the North Texas Teen Book Fest each year. It is back in person March 5. Students need to sign up with her this week and get their Challenge and Permission form to her on or before Wednesday, Feb 23. They leave at 5 AM sharp on March 5 so they can make it to the Irving Convention Center before 8. She takes them to supper after NTTBF is over before driving home. Students buddy up and spend the day going to sessions where prominent Middle Grade and Young Adult authors talk about their books. This is geared for preteens and teens. Adults are not allowed to ask questions! Details about this year's panels at the nation's largest teen book fest:
http://www.northtexasteenbookfestival.com/panels-nttbf22
Contact Mrs. Loyola
loyolaa@carlisleisd.org
for more details.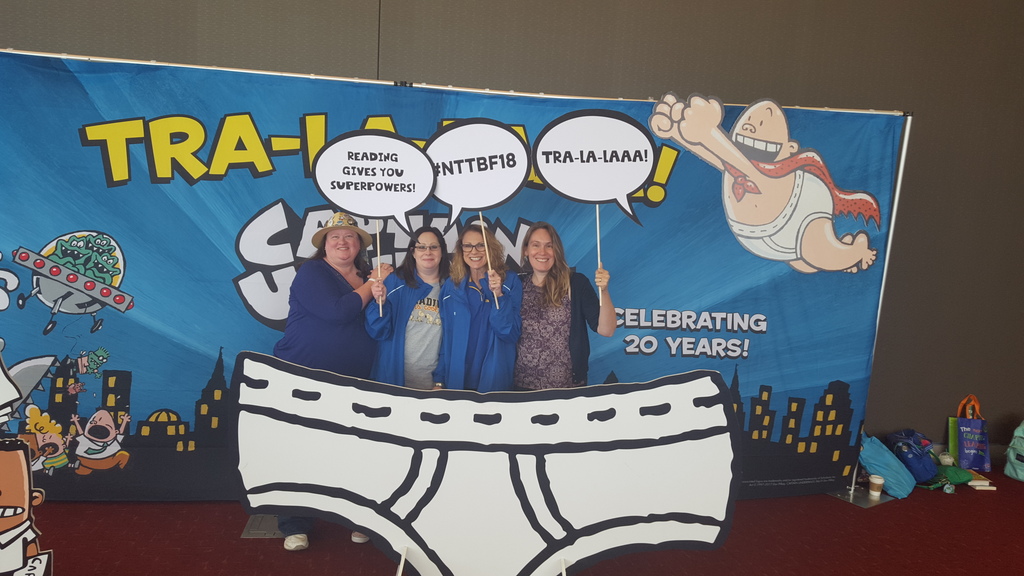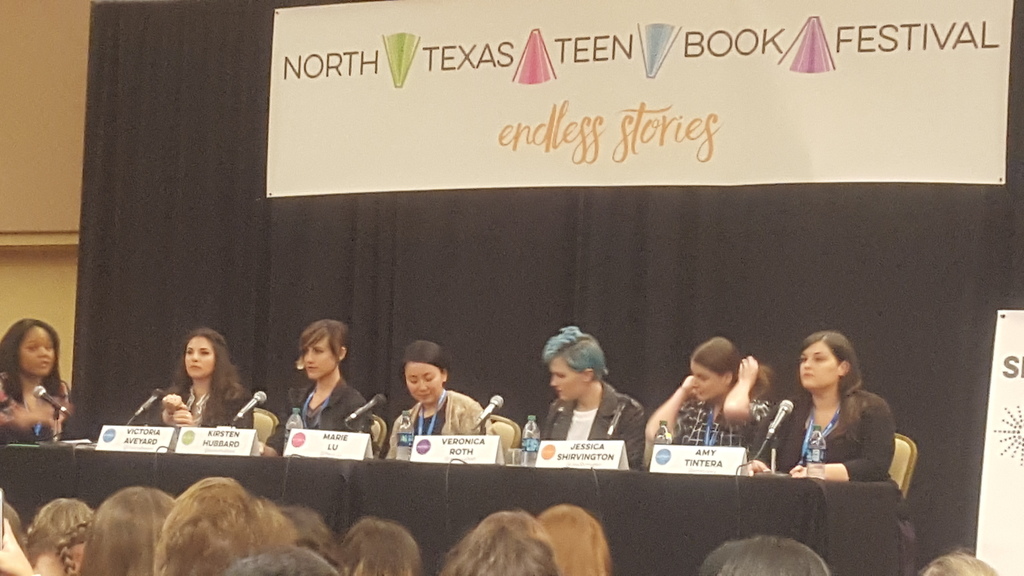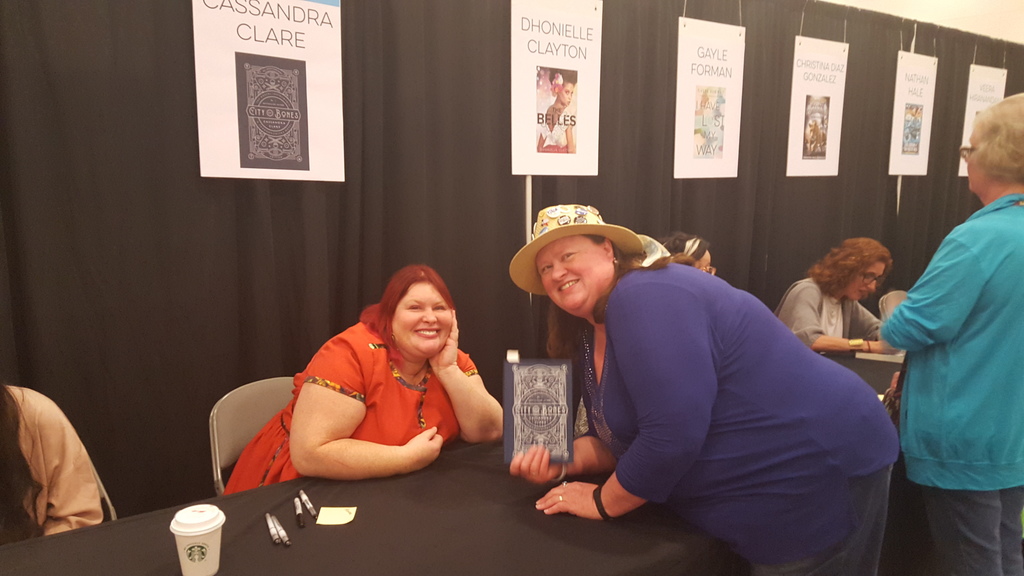 Students made their own trail mix as a Valentine's Day treat from the cafeteria.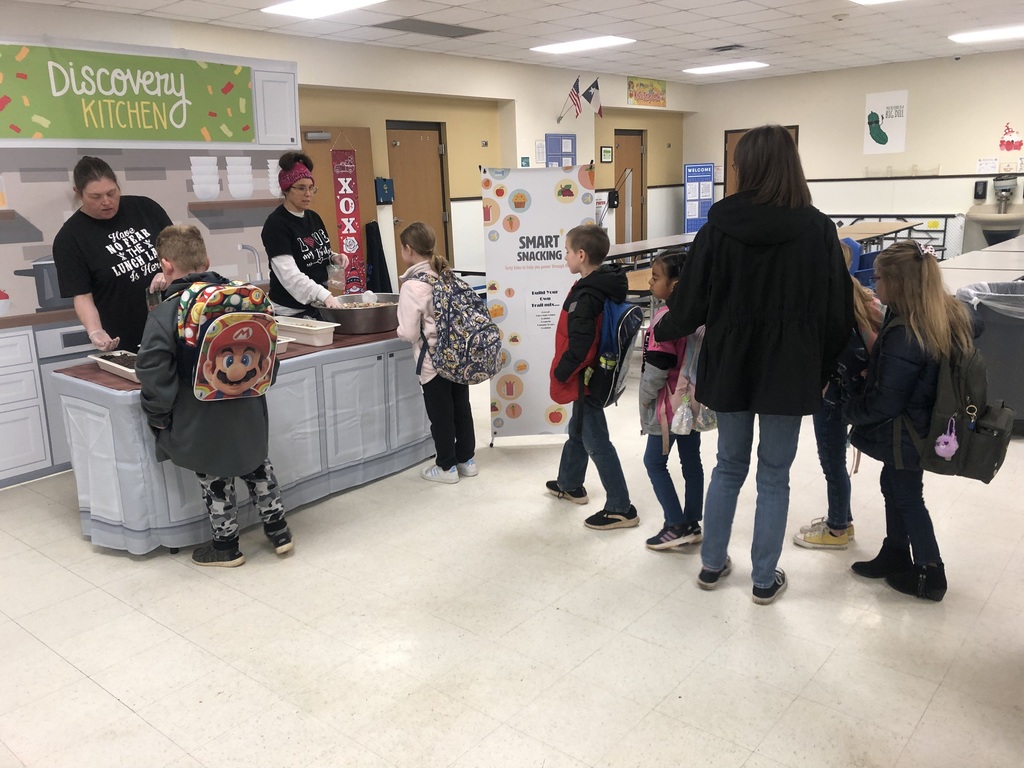 The District of Innovation committee will meet on Monday, February 7th.

CISD classes will begin at 10:00 AM on Friday, Feb. 4th. Busses will start their routes at 9:00 AM.

Due to the chances of inclement weather and poor road conditions, Carlisle ISD will be closed on Thursday, Feb. 3rd. We will re-evaluate weather and road conditions tomorrow evening and make a decision regarding Friday at that time.

Congratulations to our 1st Daily promotion winner for the Elementary fundraiser, Miss Anna Graham!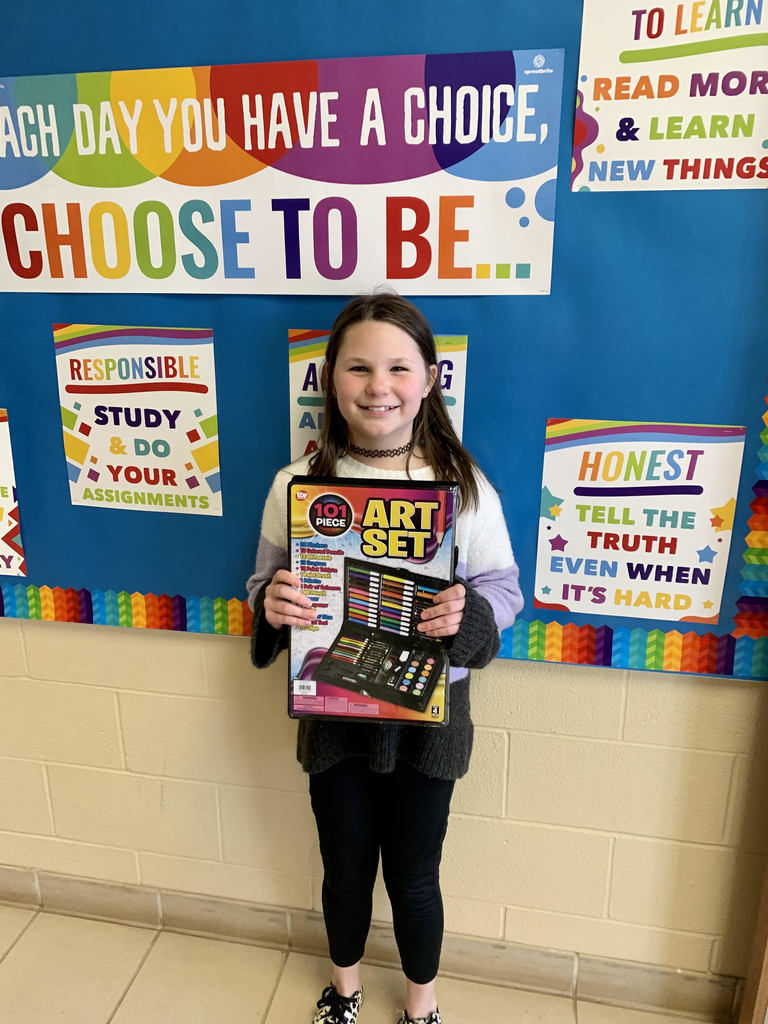 Carlisle Elementary would like to invite you to participate in our fundraiser. You may register at forfundsonline.com with the Program ID 66277. Thank you for your support!

Elementary class pictures that were scheduled for January have been canceled and will be rescheduled at a later date.

The district has received notification from Region VII and Head Start indicating that a court ruling granted an injunction to the Head Start health regulations that required all staff to be vaccinated and students/staff to wear masks. The initial interpretation of this decision basically means these requirements are not in place until the injunction has been removed or the requirements change. What does this mean for our campus? It means business as usual. Head Start staff and students WILL NOT be required to wear masks at this time. We will continue to keep your child's health and safety a priority. We will keep you posted as we receive new information. Thank you again for your patience and support. And as always, do not hesitate to contact us if you have any questions. Stephanie Rowan Principal

5th Grade UIL Participants/Winners Chloe Shepard- 2nd Place Oral Reading Estrella Garza-6th Place Reading Writing Dyllon Hendrix-5th Place Social Studies Ayden Helms- 6th Place Art Smart Yareli Gallegos- 5th Place Dictionary Skills Aymar Villegas- 6th Place Dictionary Skills 5th Grade Spelling Team - 3rd Place Shane Morgan Yareli Gallegos Estrella Garza Chloe Shepard 5th Grade Listening Team- 3rd Place Xadrian Reed Larry Bolanos Dyllon Hendrix 5th Grade Dictionary Team- 3rd Place Yareli Gallegos Aymar Vilegas Dennise Rivera Alicia Ayala 5th Grade Art Smart Team- 3rd Place Chloe Bledsoe Larry Bolanos Abigail Winters Ayden Helms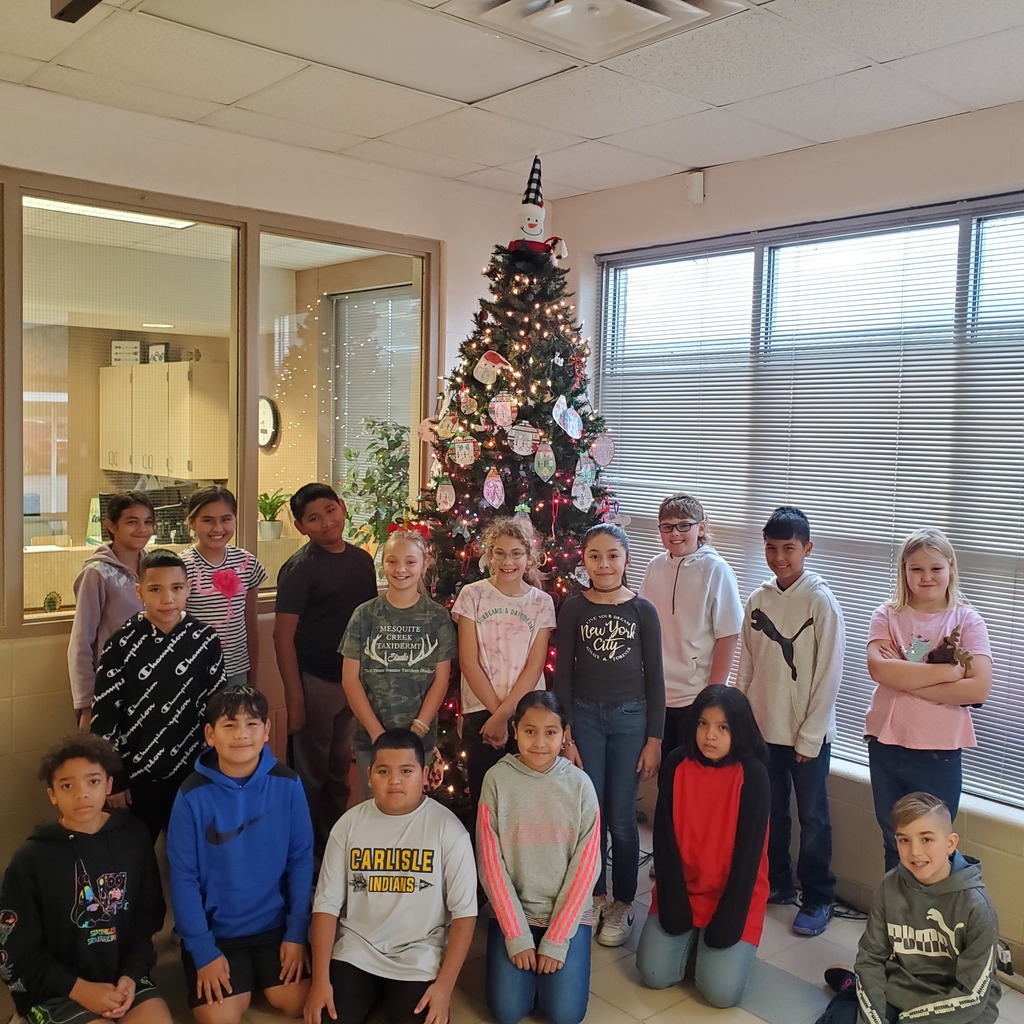 4th Grade UIL Participants/Winners Kayl Collins 1st Place Spelling 2nd Place Ready Writing Dylann Martinez 1st Place Oral Reading 6th Place Ready Writing Jackson Curry 1st Place Number Sense 4th Place Spelling Cayden Fancher 1st Place Art Smart Betheny Escobedo 3rd Place Oral Reading Anna Graham 4th Place Oral Reading Jordan Cortez 2nd Place Number Sense Kevin Ibarra 6th Place Number Sense 4th Grade Spelling Team 2nd Place Kayl Collins Jackson Curry Edgar Martinez Aaiden Escobedo 4th Grade Art Smart Team 2nd Place Cayden Fancher Kayl Collins Malachi Arnold Yaselin Hernandez 4th Grade Number Sense Team 1st Place Jackson Curry Jordan Cortez Kevin Ibarra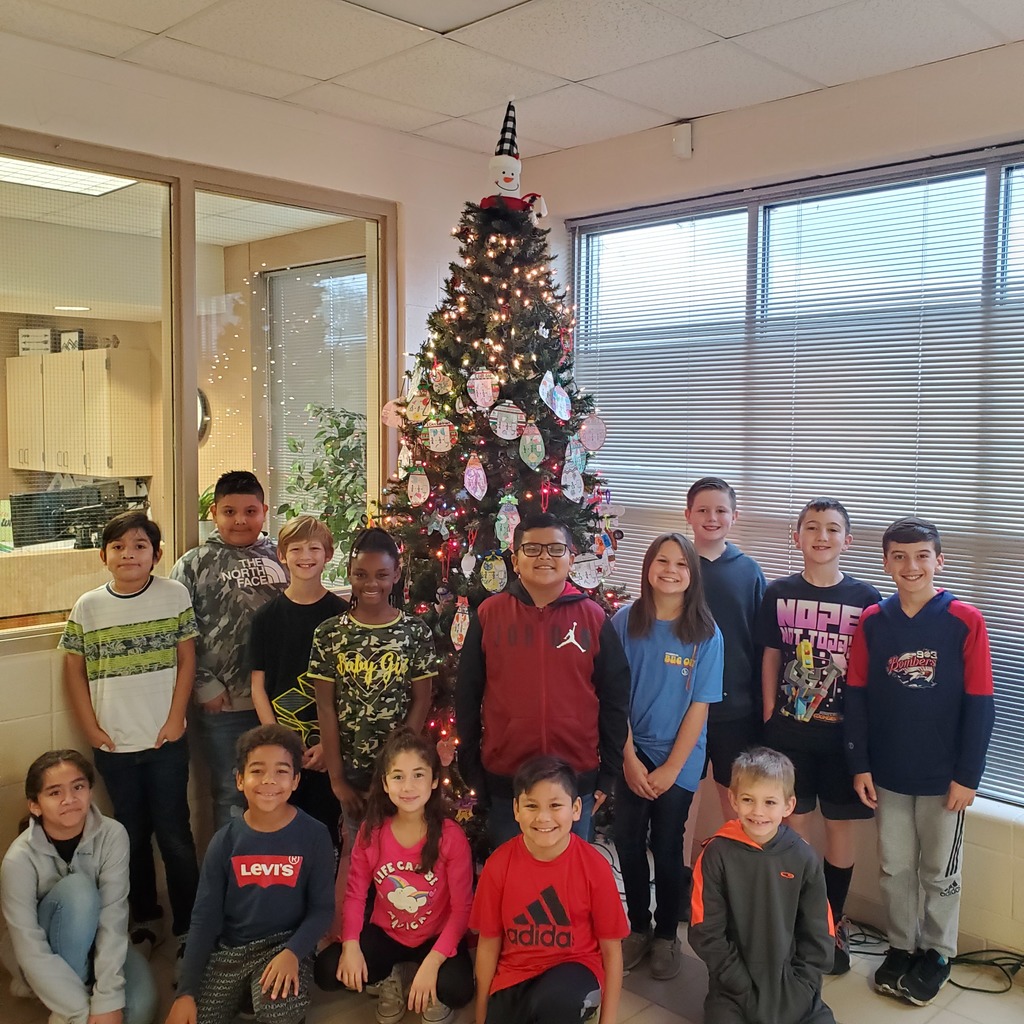 3rd Grade UIL Participants/Winners Angel Olvera- 5th Place Ready Writing Kayden Walle- 6th Place Spelling Evelyn Loredo- 6th Place Storytelling Pedro Sanchez-5th Place Chess Chess Team- 3rd Place Bentley Culpepper Pedro Sanchez Jessica Flores Zairy Torres